General Anaesthesia
WHAT IS IT REALLY LIKE TO UNDERGO GENERAL ANAESTHESIA?
General Anaesthesia Melbourne CBD
Anaesthetics are a drug that produces a complete or partial loss of feeling.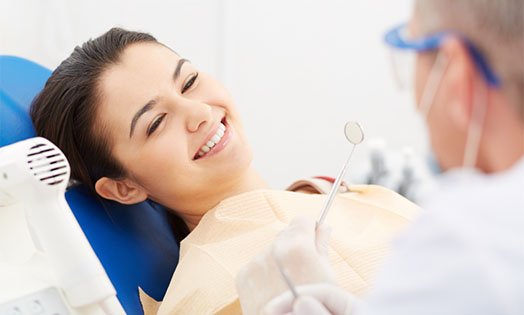 Anaesthetics are a drug that produces a complete or partial loss of feeling so that when somebody is undertaking a medical procedure, they can usually feel at ease that they are not feeling any pain, it can also mean that people wake up thinking a procedure only took a few minutes whereas it actually took hours.
These can be either injected directly into the vein or inhaled through a mask.
Qualified Candidates for General Anaesthesia
At Art De Dente Melbourne CBD, we are skilled at putting nervous patients at ease. We have created a relaxed environment where we can discuss your procedure in full detail before you decide to proceed. We often find that patients are able to go into treatment with confidence when it has been fully explained beforehand.
If this is not the case, and when treatment is urgently required, we may recommend general anaesthesia is used. Dental treatment under general anaesthetic is recommended for patients with dental phobia, who have not found conscious sedation helpful in relaxing them for treatment to proceed.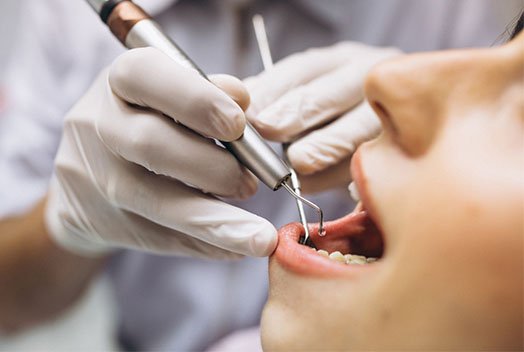 What Happens During General Anaesthesia?
The duration of action of IV induction agents is generally 5 to 10 minutes, after which time spontaneous recovery of consciousness will occur.
In order to prolong anaesthesia for the required duration (usually the duration of surgery), anaesthesia must be maintained.
Usually, this is achieved by allowing the patient to breathe a carefully controlled mixture of oxygen nitrous oxide and a volatile anaesthetic agent or by having a carefully controlled infusion of medication.
Why use General Anaesthesia for Dental Care?
Reasons for General Anaesthesia:
Large amounts of treatment to be performed
Uncooperative or patients with dental phobia
Patients with special healthcare needs, such as Autism
Young patients who can't cooperate
Failed to perform treatment with sedation, laughing gas, and/or behaviour management
General Anaesthesia in Melbourne CBD
If you or your child is too scared or uncomfortable to sit on the dental chair for treatment, talk to your Melbourne CBD dentist about the sedative options you can use.
Your Melbourne CBD dentist at Art De Dente will work closely with you to find the perfect sedative option for you.
Call us on (03) 9642 8955 or request an appointment online.
We are located at Level 17, 190 Queen Street in Melbourne CBD.
Frequently Asked Questions
What is general anaesthesia?
General anaesthesia aims to provide a lack of sensation and to ensure amnesia (no memory) and analgesia (no pain).
When and why is general anaesthesia used in this office?
General anaesthesia may be recommended for your child for several reasons.
Most commonly at Art De Dente Melbourne CBD, general anaesthesia is often recommended when a child is too young, very fearful, uncooperative or has special health needs that will not allow them to cooperate for needed treatment.
It is our goal to provide safe, high-quality care and to provide a trauma-free experience for our patients.
Sometimes, this is only possible through the use of general anaesthesia.