We invite you to feel the Art De Dente difference and enjoy our Dental Day Spa in the heart of Melbourne's CBD.
Upon entering you'll find yourself in an inviting sanctuary with an immediate sense of serenity and harmony.
Our Philosophy
Our philosophy encompasses our determination to communicate effectively; envisioning your needs and expectations through your eyes to achieve excellence in quality of care that is nurtured by staying abreast of the latest technological advancements.
From the dental materials we use to restore your teeth, to the techniques we use to maintain hygienic and sterile instruments and surroundings – our philosophy centres on patient care and excellent service.
Highly Trained Dental Team
Our highly trained dental team have a passion to excel, demonstrating this through ongoing education, attending training seminars and courses to remain abreast of the ever-changing world of dentistry.
We take pride in exceeding your expectations by taking the time to listen and understand your specific needs.
State-of-the-art Dental Day Spa
Art De Dente was established in the year 2007 & is setup as a friendly, comfortable, state-of-the-art dental day spa.
The warm ambience & friendly staff at Art De Dente lets you experience the ultimate in patient service & care, providing the most advanced dental techniques & technology to help you achieve a beautiful & natural smile.
Treatment Suites
Our spacious, start-of-the-art treatment suites offer citiscape panoramic views and are equipped with ceiling mounted digital screens, noise cancelling headphones with a choice of movies, sports, music for your comfort.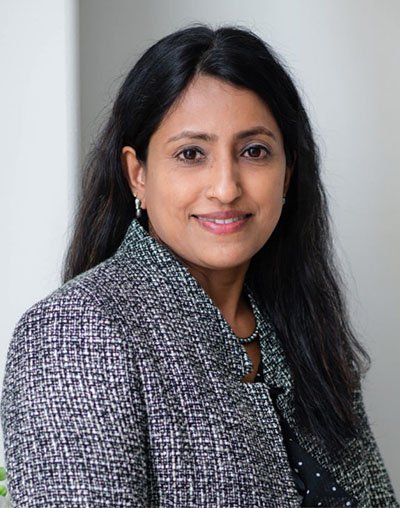 Dr Mini Ravindran
Dr Mini has been practising family dentistry in Australia for 15 years. She has been practising dentistry in both public and private settings that have allowed her to treat and look after several thousand Victorians' oral health.
She has looked after people of varied backgrounds and age groups, giving her invaluable clinical experience. Dr Mini believes in a holistic approach to Dentistry, which has a significant relationship with every individual's well-being.
Latest Techniques
We provide procedures that not only solve your dental problems but also take away your fears when visiting the dentist.
Innovative Technology
Art De Dente Melbourne CBD is always on the lookout for new and emerging technology to make our patients' experience as comfortable as possible.
Certified Experts
We are a network advantage provider for Medibank and a preferred provider for Bupa and HCF.



Art De Dente Melbourne CBD Gallery