Tooth Wear
Tooth Wear – Causes, Concerns, and Treatment Options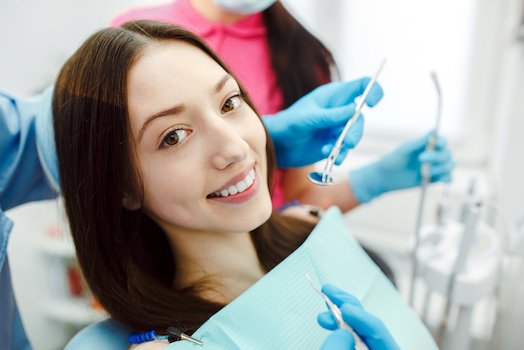 Tooth Wear Treatment Melbourne CBD
Tooth wear is the loss of tooth surface, which is not caused by decay or injury.
As people age, a certain amount of wear and tear occurs is considered normal.
Tooth wear can typically be categorised as pathologic or physiologic. Pathologic tooth wear occurs beyond the scope of what is considered typical.
This can impact a person's function and chewing ability, aesthetic concerns and can become painful if tooth wear exposes the nerve.
Types of Tooth Wear
There are three categories of tooth wear:
Abrasion occurs when there is too much friction. This occurs when teeth are brushed too vigorously in sweeping horizontal strokes.
Attrition occurs when the tooth wear results from other teeth, including the damage of tooth structure due to clenching/grinding and bruxism.
Erosion is caused by an acid, which dissolves the enamel and the dentin. Dental erosion is a common cause of tooth wear and is usually preventable.
Treatment for Tooth Wear
To treat worn teeth, we need to know the cause of the wear. We can achieve this with a dental check-up. Once we have found out the cause, we can help you reduce the stresses on your teeth if needed.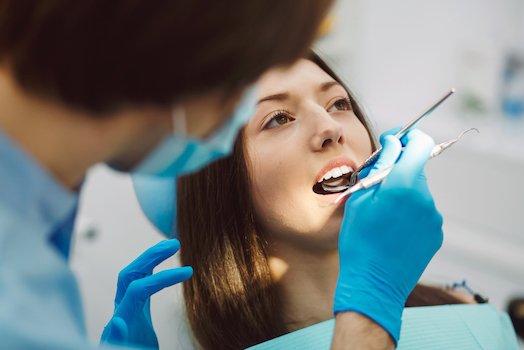 For example, we may give instructions on gentle, effective toothbrushing techniques; or we may need to discuss your diet.
If you clench or grind your teeth, we can customise a mouthguard that will protect your teeth.
Depending on the amount of tooth structure lost, we may need to replace it so your bite functions properly and your teeth look great once more.
Modern dentistry can successfully — and beautifully — restore the natural shape, appearance and function of worn teeth.
Tooth Wear Treatment in Melbourne CBD
Tooth wear happens as we grow old. However, we need to be very vigilant to avoid early acceleration of the said condition.
It's best that to take precautions to avoid early tooth wear and visit our dentists in Melbourne CBD for regular check-ups.
If you have or think you might have tooth wear or any other oral health issue, give us a call right away.
Call us on (03) 9642 8955 or request an appointment online.
We are located at Level 17, 190 Queen Street in Melbourne CBD.
Frequently Asked Questions
What is tooth wear?
Tooth wear is the loss of tooth structure that can make your teeth appear shorter or less even than they used to be.
What causes tooth wear?
Tooth wear can be caused by any of the following: Abrasion, Attrition, and Erosion.
What are the signs and symptoms of tooth wear?
One symptom of tooth wear is the loss of the tooth surface, leading to a smooth, shiny appearance. This can make any exposed tooth root sensitive to extreme temperatures.