We invite you to feel the Art De Dente difference and enjoy our Dental Day Spa in the heart of Melbourne's CBD. Upon entering, you'll find yourself in an inviting sanctuary with an immediate sense of serenity and harmony.
Why Choose Art De Dente Melbourne CBD?
State-of-the-art Dental Day Spa
Art De Dente Melbourne CBD was established in the year 2007 & is set up as a friendly, comfortable, state-of-the-art dental day spa.
The warm ambience & friendly staff at Art De Dente Melbourne CBD lets you experience the ultimate inpatient service & care, providing the most advanced dental techniques & technology to help you achieve a beautiful & natural smile.
Design
To create the most calming and nurturing dental day spa environment, Art De Dente Melbourne CBD was designed with a strong emphasis on Feng Shui and the 5 Chinese elements of wood, fire, earth, metal & water.
Amid lush green foliage, a cascading waterfall, tropical aquariums, soft music and soothing aromas, we offer the ultimate in pampering & renewal.
Complimentary Services
We offer complimentary services such as radiology & dental laboratory services are provided to allow for all dental procedures to be carried out in maximum comfort & safety.
Care Facilities
Our care facilities include conscious sedation, twilight sedation & sleep dentistry under the supervision of an anaesthetist.
Treatment Suites
Our spacious, start-of-the-art treatment suites offer cityscape panoramic views and are equipped with ceiling-mounted digital screens, noise-cancelling headphones with a choice of movies, sports, music for your comfort.
Highly Trained Dental Team
Our highly trained dental team have a passion for excelling, demonstrating this through ongoing education, attending training seminars and courses to remain abreast of the ever-changing world of dentistry.
We take pride in exceeding your expectations by taking the time to listen and understand your specific needs.
We Keep Our Patients First
Most importantly, it's about you, your needs, your expectations. You are in charge of your treatment options, and you are the one who makes the decisions.
Your role in dental treatment is a collaborative one, working together with our dentists and dental hygienists.
You will be guided and supported every step of the way from your initial contact to the completion of your treatment. Our team takes a very active role in ensuring patient comfort and happiness.
We are committed to ensuring that you are our first priority throughout your entire visit and kept completely at ease with the highest levels of comfort.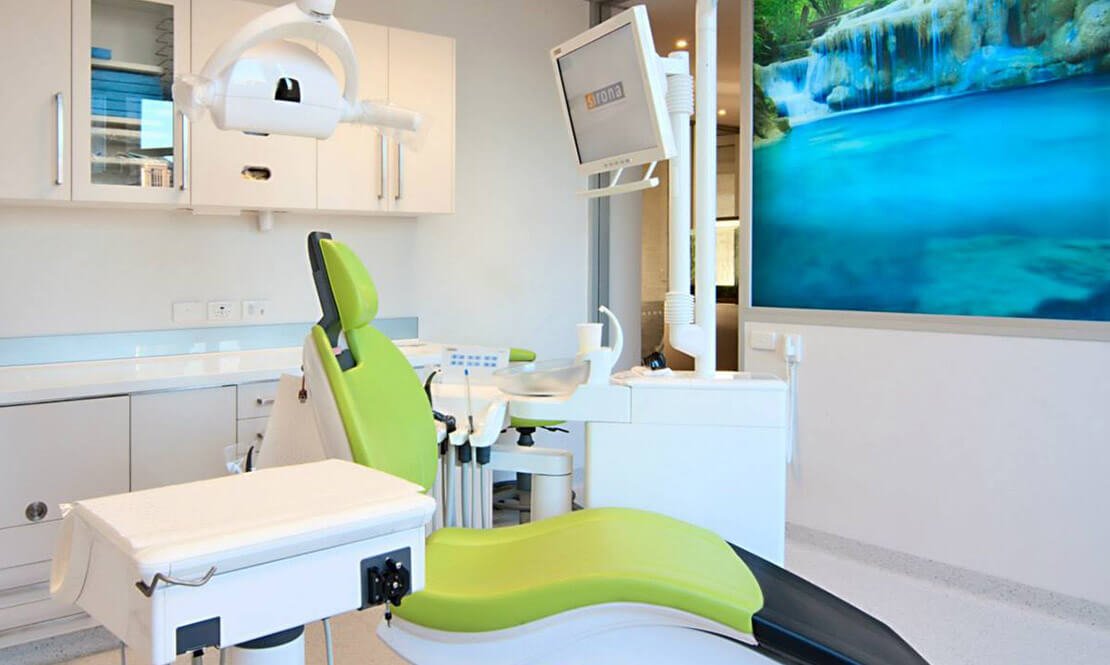 Our Philosophy
Our philosophy encompasses our determination to communicate effectively, envisioning your needs and expectations through your eyes to achieve excellence in quality of care that is nurtured by staying abreast of the latest technological advancements.
From the dental materials we use to restore your teeth to the techniques we use to maintain hygienic and sterile instruments and surroundings – our philosophy centres on patient care and excellent service.
Comfort Zone
Enjoy a muffin freshly baked with a cup of coffee, or rather an apple.
Read the paper, browse the net or simply enjoy the ambience.
Enjoy our beautiful tropical fish in the aquarium, immerse your senses in the gentle flow of water with light music to help you relax, take a break in the Cafe Petit with a view of the Melbourne skyline and catch up with the daily news and stories.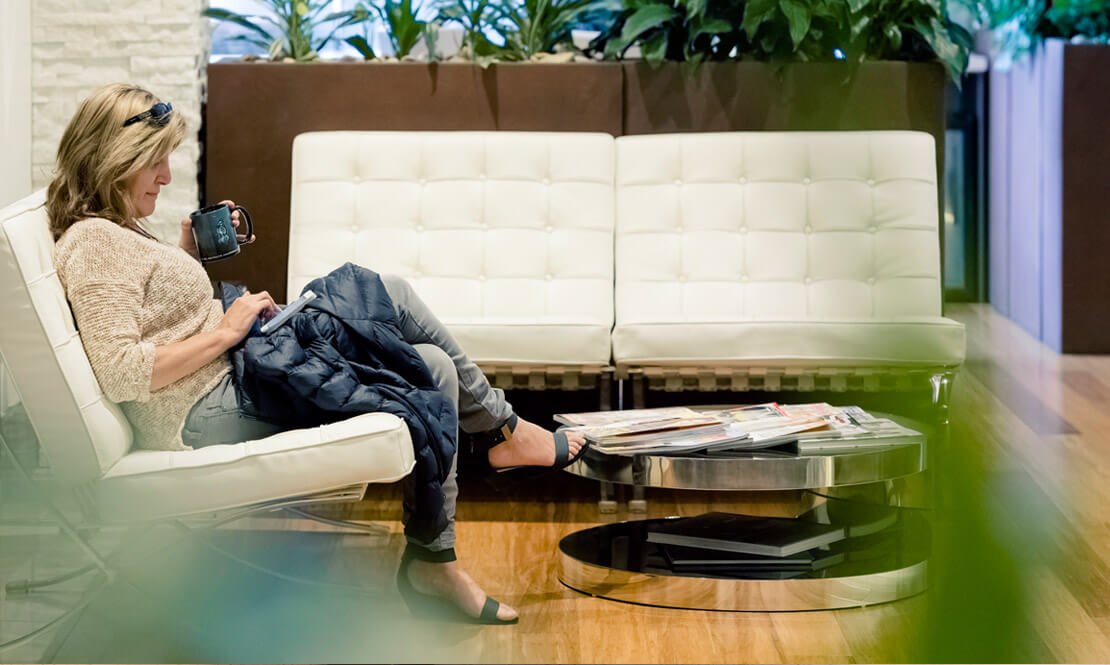 More about Art De Dente Melbourne CBD
Discover more about Art De Dente Melbourne CBD. Visit our About Us page.