Oral Surgery
What is Oral Surgery & When Do You Need it?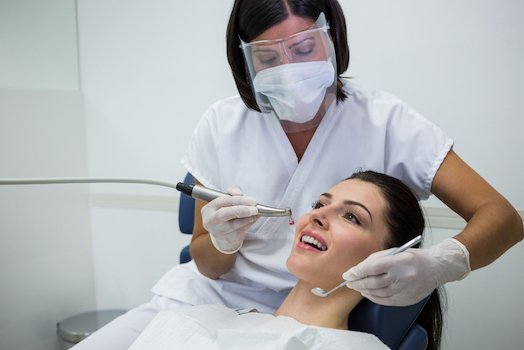 Oral Surgery Melbourne CBD
Oral and maxillofacial surgery treat complex dental problems and medical conditions related to the mouth, teeth, jaws, and face.
Much of this field is focused on facial reconstructive surgery, facial trauma surgery, and dental procedures that involve the jawbone (like wisdom tooth extractions and dental implants).
When Might You Need an Oral Surgery?
You might need oral surgery for dental implants, or for the treatment of a tumour or cyst in the jaw, for example.
Your Melbourne CBD dentist might also refer you to an oral and maxillofacial surgeon for:
Facial pain or TMJ/TMD
Wisdom teeth problems
Misaligned jaw
Reconstructive surgery following an injury
Cleft lip and palate surgery
Cancer in the face, jaw or neck area
Obstructive sleep apnoea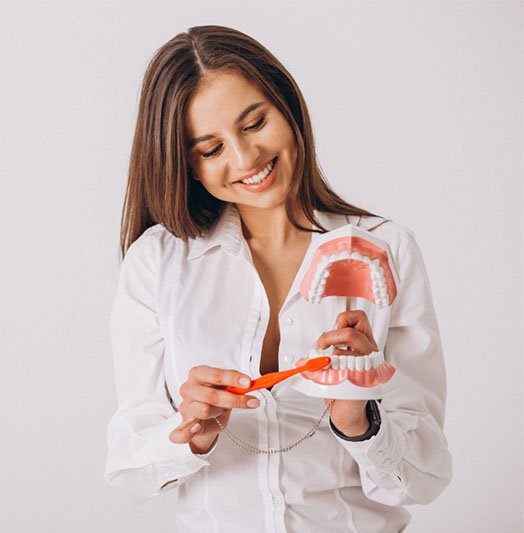 Types of Treatment
Removal of impacted/diseased teeth
Placement of dental implants
Correcting trauma to the jaw/mouth area
Evaluation and treatment of cysts/tumours of the mouth or face, severe oral infections, etc.
Diagnosing and treating facial pain caused by TMJ issues or other types of jaw joint problems
Performing cosmetic/reconstructive surgery involving facial bone, the jaw, or the soft tissue of the face, which may result from the removal of tumours or cysts or from facial trauma
Performing corrective jaw surgery to improve issues with breathing, chewing, and talking
Performing procedures with general anaesthesia
Prescribing the needed medications after a procedure, including pain management medications, antibiotics, etc.
Oral Surgery in Melbourne CBD
Oral surgery deals with the analysis and treatment of different oral conditions that require surgical intervention.
Your Melbourne CBD dentist at Art De Dente will work closely with you to find the perfect treatment plan for you.
Call us on (03) 9642 8955 or request an appointment online.
We are located at Level 17, 190 Queen Street in Melbourne CBD.
Frequently Asked Questions
What is oral surgery?
Oral or maxillofacial surgery is surgery administered in order to treat injuries, defects in the mouth or jaw, or diseases in the region.
What does a dental surgeon treat?
Procedures at your Melbourne CBD dentist's office, such as tooth extractions, reconstructive oral surgery, treatment of infections, wisdom tooth removal, and dental implants, are all issues that can be dealt with.
What is a tooth extraction?
A tooth extraction means having a tooth removed. It is done for many reasons, from injury to spacing issues or infection in the mouth or jaw.
What are wisdom teeth?
These are third molars that erupt in the mouth and typically don't have enough room. When this occurs, wisdom teeth can come in sideways or only partially and become impacted. Some symptoms of impacted wisdom teeth include pain or swelling in the gums or lower face. If they are left untreated, the infection can ensue.
How long does it take to recover from wisdom tooth removal?
Recovery time after wisdom tooth extraction varies from patient to patient. Initial pain or swelling can take up to two weeks.