Medibank Preferred Dentist Melbourne CBD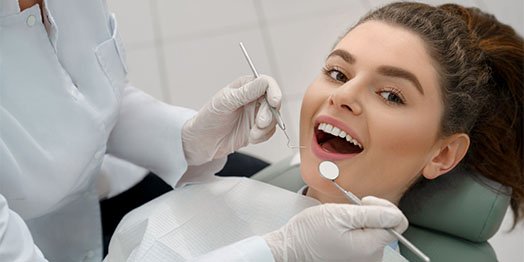 Medibank Preferred Dentist Melbourne CBD
Private health insurance provides great value for money when it comes to dental care.
There are plenty of options available with healthy rebates, but it can be hard to find a professional dentist from those choices that you can trust.
Your dental health is very important, and you shouldn't hand it over to just anyone. This is why going with a private clinic may be a smarter choice for you and your whole family.
Art De Dente Melbourne CBD is led by Dr Mini, offering the most modern, effective and long-lasting treatments to her patients.
Our unique holistic approach at Art De Dente considers your overall health, lifestyle and budget to give you services that will leave a smile on your face.
Most importantly, we are also Medibank Private dental providers.
Medibank Preferred Dentist at Art De Dente Melbourne CBD
Many of our patients often ask if Art De Dente Melbourne CBD is a Medibank Preferred Dentist.
Your dentist at Art De Dente Melbourne CBD has entered into agreements to meet Medibank scheduled dental fee.
Choosing a health insurance policy can be a difficult task.
Dental fees can vary from practice to practice, so it's worth your time contacting a few different dentists to ask for a quote beforehand, so you know what you're likely to pay.
Z Art De Dente is a Medibank Preferred Dentist in Melbourne CBD.
Z Our dentists always do thorough check-ups and cleans, and visits are never less than 50 minutes.
Z Also, our dental professionals have more than 10 years of local clinical experience.
Z We utilise the newest technology in assisting our dentists and patients (anxiety relief included).
Z Comfort is key! We aim to deliver dental services in a happy and calming atmosphere.
Z We are ADA accredited with best-in-class infection control.
Choose Art De Dente Melbourne CBD
Your dental health, your way: We always keep you updated about the best treatments to suit your situation.
You are in control of your dental health every step of the way and know you're receiving the best advice that you can trust.
Contact Art De Dente Melbourne CBD today!
Call us on (03) 9642 8955 or request an appointment online.
We are located at Level 17, 190 Queen Street in Melbourne CBD.