Children's Dentistry
Quality Children's Oral Health Care in Melbourne CBD
Children's Dentist Melbourne CBD
Paediatric dentists are dedicated to the oral health of children from infancy through the teenage years. They care for children's teeth, gums, and mouth throughout the stages of childhood.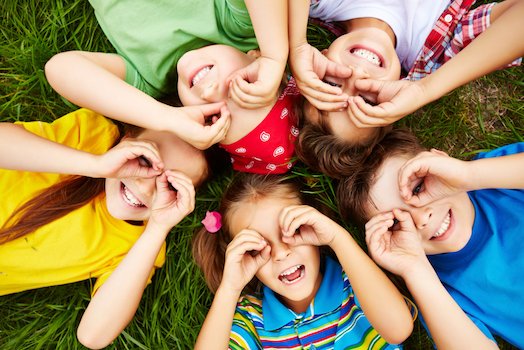 Children begin to grow their baby teeth during their first 6 months.
By the age 6 or 7 years, they start to lose their first set of teeth, which eventually are replaced by permanent teeth.
Without proper dental care, children face possible tooth decay and gum disease that can cause a lifetime of pain and complications.
Today, early childhood dental caries is 5 times more common in children than asthma and 7 times more common than hay fever.
At your child's paediatric dental exam, the dentist may perform any of the following procedures needed:
Comprehensive dental exams including providing important information to keep children's teeth healthy and strong. A complete exam includes cleaning, fluoride treatments, nutritional information and habit counselling.
Fissure sealants may be recommended and applied for added protection for your child's teeth.
If tooth decay is present, your paediatric dentist will recommend a course of treatment — fillings, crowns, extractions, and space maintainers as needed.
The dentist will utilise exams and X-rays to determine any possible need for orthodontic procedures.
Treatment of dental emergencies such as broken, lost or damaged teeth.
Diagnosis and treatment of paediatric gum disease is also a specialty of your paediatric dentist.
The early and appropriate dental care provided to your child by a paediatric dentist can help prevent problems related to oral health later in your child's life.
Paediatric Dentists — The Best Care For Children
Children are not always patient and cooperative during a dental examination. Children's dentists know how to examine and treat children in ways that make them comfortable.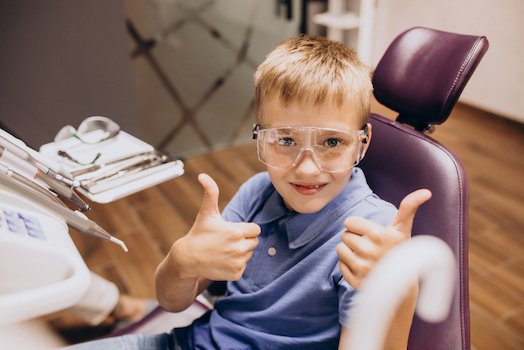 Also, paediatric dentists use specially designed equipment in offices that are arranged and decorated with children in mind.
A paediatric dentist offers a wide range of treatment options and expertise and training to care for your child's teeth, gums, and mouth.
When your paediatrician suggests that your child receive a dental exam, you can be assured that a paediatric dentist will provide the best possible care.
Frequently Asked Questions
When should my child visit a dentist for their first check-up?
Your child should see your Melbourne CBD dentist as soon as their first tooth erupts or no later than their first birthday.
Are baby teeth really important?
Baby (temporary) teeth not only help children speak and chew well but also help in guiding adult (permanent) teeth when they are about to erupt.
How often should my child need to see the children's dentist?
Your child should see a dentist at least twice a year to prevent cavities and other dental issues. However, your Melbourne CBD dentist can tell you when and how frequently your child should visit, depending on their personal oral health.