CEREC® (Ceramic)
Fillings
CEREC is one of the world's leading systems for dental restorations, allowing the fabrication of all ceramic dental restorations in one office visit.
CEREC® (Ceramic) Fillings Melbourne CBD
The CEREC® (Ceramic) Fillings with 'Omnicam 3D Technology' will give you a beautiful and natural smile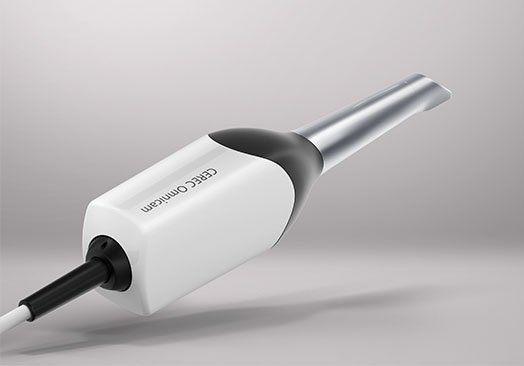 CEREC® (Ceramic) Fillings can be completed in just one visit.
CEREC® has improved millions of smiles around the world.
CEREC ® has completely eliminated messy impressions and laboratory work required for dental restorations.
These restorations would take up to several weeks and require a series of dental appointments.
With CEREC® technology, the restoration can now be prepped, created, fitted and completed within just a couple of hours in a single visit.
The Procedure
1. During your visit to Art De Dente, the affected tooth is first prepared for treatment. Any decayed tooth material, including material from an old tooth filling, is removed and the tooth is cleaned.
2. An electronic 3D scan is taken of the area using the CEREC® blue-light camera. This 3D scan image is then used to design and create a ceramic restoration for your tooth. Using the CEREC® machine, the ceramic restoration is created quickly and efficiently.
3. Once ready, the ceramic restoration is applied to the tooth and polished to look and feel natural. And all this is done in about an hour of your visit.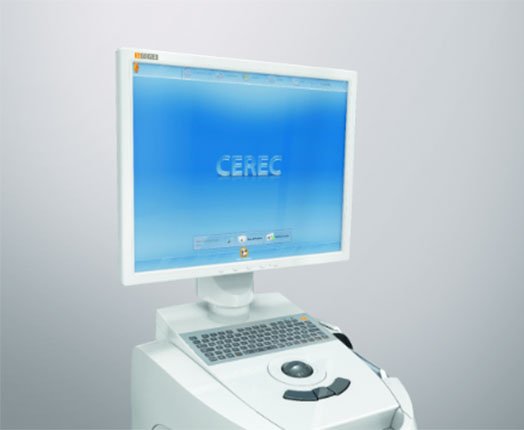 Advantages of CEREC®
CEREC® restorations give teeth greater strength and stability and are completely natural in their appearance. This material is closest to the natural aesthetics of teeth enamel than any material previously used.
Ceramic has superior strength and durability, which makes it long-lasting and value for your money.
CEREC® restorations are also far more natural-looking when compared to composite resin. And you can get this entire procedure done in just a single visit, thus eliminating multiple visits and temporary fillings.
CEREC® (Ceramic) Fillings in Melbourne CBD
Think you might have a cavity? The sooner we can deal with it, the better!
Our CEREC® (Ceramic) Fillings will delight you and those lucky enough to see your smile. Call your Melbourne CBD dentist today!
Your Melbourne CBD dentist at Art De Dente will work closely with you to find the perfect dental improvement for you.
Call us on (03) 9642 8955 or request an appointment online.
We are located at Level 17, 190 Queen Street in Melbourne CBD.
Frequently Asked Questions
What does "same-day" dentistry mean?
In the past, if a patient needed a crown (a cap over a problem tooth) or a or partial crown, it took at least two visits separated by two weeks to fix.
At Art De Dente, we use CEREC to take digital impressions with a camera wand and then design, make and install the restoration in 1 ½ hours.
How can CEREC® be healthier for me?
The answer lies in the concept of "minimally invasive". When a dentist is able to make a restoration same-day and with choices for the design of the restoration, the result is the preservation of the natural tooth structure and an optimum bond of the restoration to the tooth.
Say goodbye to the days where every cavity or replaced filling turns into a full crown. Instead, partial or minimal coverage crowns are the norm.