Scale and Clean
Professional Teeth Cleaning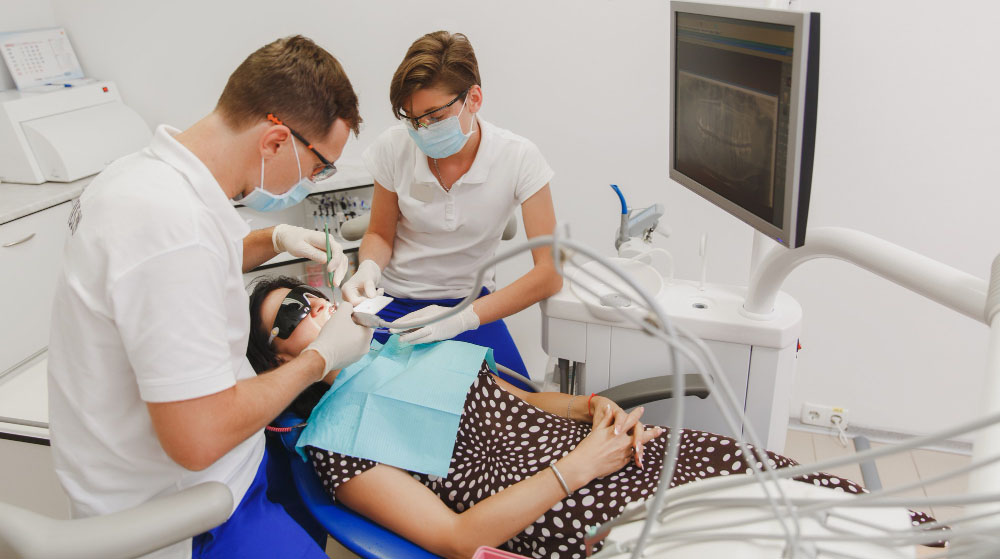 Scale and Clean Melbourne CBD
A professional scale and clean removes stubborn plaque and tartar that can't be removed with daily brushing at home.
Such practices will help prevent tooth decay and gum disease.
Benefits of Professional Scale and Clean
Enjoy brighter and shinier teeth. Calculus can build up on your teeth. This hard substance can look yellow. A professional scale and clean removes all hardened calculus before your teeth are polished, lifting some surface stains.
Better gum (periodontal) health. Calculus contains infection-causing bacteria, and removing it decreases your risk of periodontal disease.
Fresher breath. After the scale and clean, you will observe your mouth feels extra clean, and this has a great effect on your breath.
Protect your overall health. Gum disease has been related to several serious health conditions, such as diabetes, heart disease and even dementia and certain cancers. A scale and clean is an easy way to reduce your risk.
Preventive care is cheaper. Over time, it's cheaper to prevent dental diseases than to treat them and attending regular hygiene appointments helps to reduce your dental bills.
Scale and Clean Procedure
At Art De Dente Melbourne CBD, you will get custom teeth cleaning and scaling that is usually completed in an hour.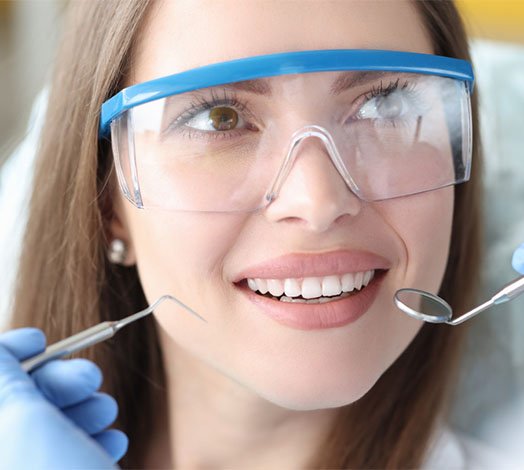 The procedure includes the following steps:
Before starting the scale and clean, your Melbourne CBD dentist will perform a dental exam to ensure that you don't have any serious dental issues.
We will use an ultrasonic cleaning equipment to reach the pockets and areas underneath the gumline to remove plaque.
Your Melbourne CBD dentist will scale and clean the upper jaw, both front and back, then move to the lower jaw to complete the procedure. This ensures that no uncleaned areas are left.
You will also receive fluoride treatment, gum check, along with scale and clean.
You can also choose root planing together with scaling so your gums can be reattached to your teeth.
During the root planing, the tooth surfaces will be smoothened, which allows the gum tissues to heal and reattach to your teeth.
Your Melbourne CBD dentist may advise you to undergo a special dental routine to promote fast recovery.
Scale and Clean in Melbourne CBD
Keep your teeth and gums clean and healthy with a professional dental scale and clean by your dentist at Art De Dente. Book an appointment today!
Request a scale and clean appointment with your Melbourne CBD dentist today!
To book your dental scale and clean in Melbourne CBD, call us on (03) 9642 8955 or request an appointment online.
We are located at Level 17, 190 Queen Street in Melbourne CBD.
Frequently Asked Questions
How often should I visit for a professional dental scale and clean?
A professional dental scale and clean at least twice a year helps in the prevention of gum disease.
How are dental cleanings performed?
Your Melbourne CBD dentist uses special tools to gently remove plaque/tartar without harming the teeth.
Is it going to be painful?
Most people find scale and clean procedures painless and find the sensations not causing discomfort.