Children's Dental Emergencies
Same-Day Dental Emergency Appointment Available in Melbourne CBD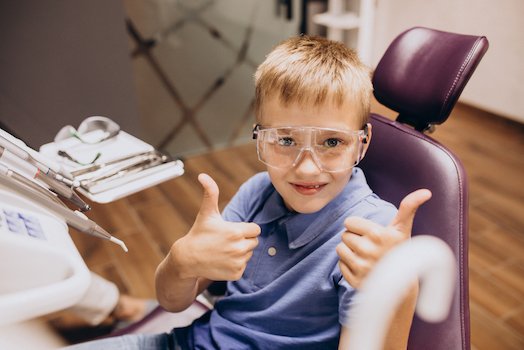 Children's Dental Emergencies Melbourne CBD
We care about your child's comfort and want to ensure they remain pain-free.
If your child faces a dental emergency, call your Melbourne CBD dentist right away.
Delaying dental care can result in more complications and require more extensive and expensive treatment.
Your Melbourne CBD children's dentist can offer tender care in a child-friendly environment.
Is it a dental emergency?
If you are not sure of what a dental emergency is, answer the following questions:
Is the child's mouth bleeding?
Is there severe pain?
Are there any avulsed teeth?
Is there any swelling in the mouth?
If your answer is YES to any of the questions above, a dental emergency is likely confirmed. If so, see your Melbourne CBD dentist right away.
Common Children's Dental Emergencies
Here are some common children's dental emergencies and the simple steps to follow to resolve the issue and have the best possible outcome.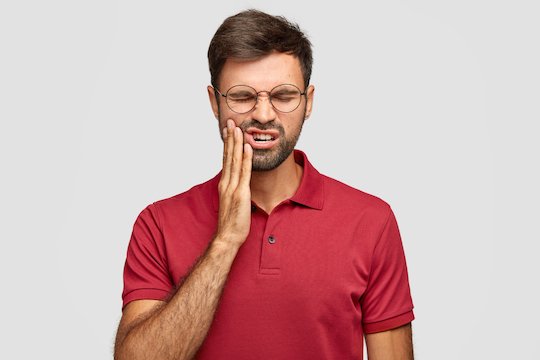 Toothache
For toothache, rinse the mouth with lukewarm saltwater to clean it out. Use floss to remove any food lodged in between teeth.
Do not put aspirin on the child's tooth or gums, as this may burn the gum tissue. For persistent pain, contact your Melbourne CBD dentist immediately.
Broken/Fractured Tooth
Rinse the mouth with lukewarm saltwater.
Apply cold compress on the face to keep any swelling down.
Go to your Melbourne CBD dentist as soon as possible.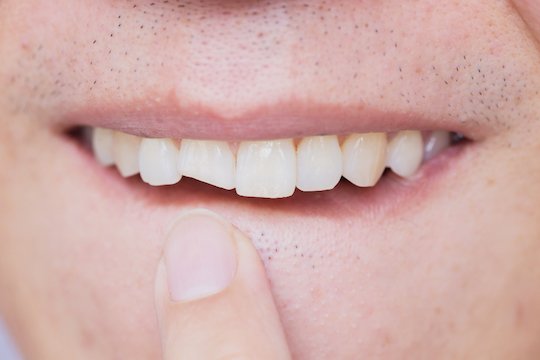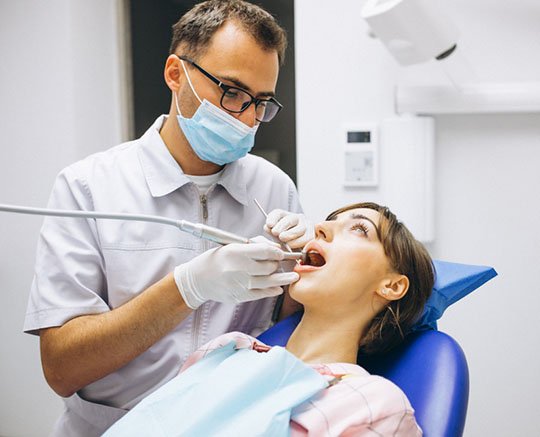 Knocked-Out Permanent Tooth
When this happens, try to locate the tooth and keep it with you when you bring it to the dentist. Handle it very carefully and try not to touch the root, as this could make it harder for your dentist to reimplant it.
Moisture is important for preserving the tooth, so you can place it in a container of milk or saliva to help prepare it for reimplantation.
Children's Dental Emergencies in Melbourne CBD
At Art De Dente Melbourne CBD, we want your child to have an active, healthy lifestyle. We are dedicated to treating your child whenever there's a dental emergency.
In case of an emergency, call your Melbourne CBD dentist right away.
Same-Day Dental Emergency Appointment Available in Melbourne CBD
For dental emergencies in Melbourne CBD, call us immediately on (03) 9642 8955 or schedule an appointment online.
We are located at Level 17, 190 Queen Street in Melbourne CBD.
Frequently Asked Questions
My child experiences tooth pain. What should I do?
Rinse your child's mouth with lukewarm saltwater and apply a cold compress on the face in case of swelling. See your Melbourne CBD dentist right away.
What to do to avoid a dental emergency?
Childproof your table edges, drawers and other accident-prone areas with cushions and locks.
Do not let your child chew/bite on ice, popcorn kernels, or other hard foods and objects.
Use car seats for younger children and seatbelts for the older ones.
If your child plays contact sports, have them wear a sports mouthguard to protect their teeth.
Brush, floss, and visit your Melbourne CBD dentist regularly to prevent toothaches.