Zoom! Teeth Whitening
by Philips
THE FASTEST, EASIEST WAY TO WHITEN YOUR TEETH
Zoom! Teeth Whitening Melbourne CBD
You never get a second chance to make a first impression.
However, over time your teeth may begin to appear yellow and discoloured.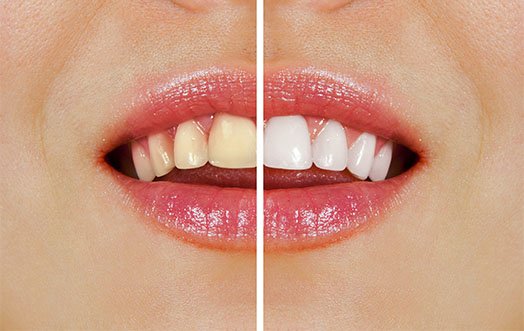 Teeth discolouration can be the result of different factors that range from tobacco abuse, caffeine stains and natural discolouration due to age.
Teeth Whitening is a safe, fast and effective solution that can refresh your smile.
At Art De Dente, we provide Philips' Zoom! In-Surgery Tooth Whitening' and 'Zoom! Take-Home Whitening Kits'.
Zoom! In-Surgery Tooth Whitening
Philips Zoom! is the world's number one 'Light-activated Whitening System'. It is a bleaching process that can lighten your teeth up to 8 to 10 shades in just one treatment. The complete procedure takes an hour and a half.
The Zoom! Whitening Gel is carefully applied to your teeth. The Whitening Gel is then activated by the Zoom! Light for 20 minutes. This process is then repeated twice before you go home with a sparkling white smile.
During this time, you can sit back, relax and enjoy your visit by listening to your favourite music or by watching a movie on the monitor.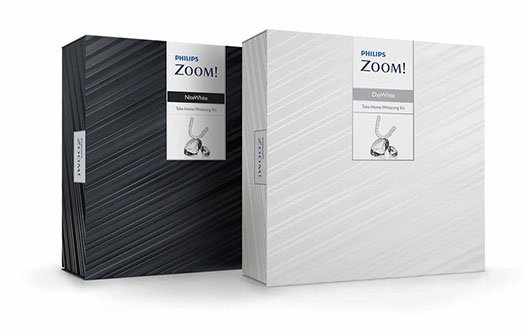 Zoom! Take-Home Whitening Kits
Whiten and brighten up your smile in the comfort of your own home with our range of 'Zoom! Take-Home Whitening Kits'.
Your dentist at Art De Dente will take an impression of your teeth, which is then used to create customised trays.
Each night, for three to four weeks, you will place the required amount of bleaching agent on the trays and insert them into your mouth. This system is effective and will whiten your teeth gradually over the treatment time.
And you can do all this in the comfort of your home.
Zoom Teeth Whitening in Melbourne CBD
If you would like to discuss Zoom whitening in greater depth, our Melbourne CBD team would be happy to help.
Please don't hesitate to get in touch with our offices.
Your Melbourne CBD dentist at Art De Dente will work closely with you to find the perfect teeth whitening solution for you.
Philips Zoom In-Chair Teeth Whitening for $499
Call us on (03) 9642 8955 or request an appointment online.
We are located at Level 17, 190 Queen Street in Melbourne CBD.
Frequently Asked Questions
What is Zoom! Teeth Whitening, and how does it work?
Zoom! Teeth Whitening is another very popular bleaching process that can transform the colour of your teeth. Like laser teeth whitening, Zoom! Teeth Whitening is carried out by your dentist in the comfort of their offices.
Once steps have been taken to protect the lips and gums, the Zoom! hydrogen peroxide gel is applied to the teeth. This gel remains in place for 15 minutes, during which time the Zoom chairside lamp is activated. This lamp, which targets all teeth at the same time, then causes the chemical reaction which lightens the colour of your teeth.
Zoom! Teeth Whitening is recommended to be applied for three, 15-minute sessions of light activation, totalling a treatment time of 45 minutes. Many patients see such a significant improvement in the colour of their teeth after the three sessions that they do not require any further appointments.
Is Zoom! Teeth Whitening the best teeth whitening technique?
Zoom! Teeth Whitening is the most popular in-office professional whitening procedure done today. The advantages of Zoom! Teeth Whitening are the ease of having it done and the shortened time frame to get your teeth whiter.