Cosmetic Dentistry
Ways to Improve Your Smile!
Cosmetic Dentistry Melbourne CBD
Cosmetic dental treatments improve the appearance of your teeth, gums, or bite.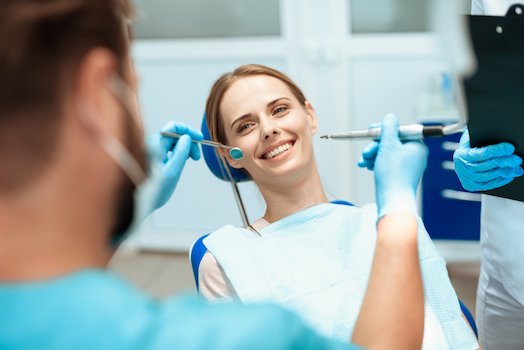 It focuses on enhancing the aesthetics in colour, shape, size, alignment, and the overall appearance of your smile.
For stained and/or discoloured or broken teeth, our cosmetic dental treatments at Art De Dente can help improve the appearance of your smile and boost your self-esteem.
There are many different types of cosmetic dental procedures we perform to improve your smile, and your choice depends upon your desired outcome.
Consult with your Melbourne CBD dentist to know what's the best procedure for you!
Our Cosmetic Dental Services in Melbourne CBD
Here are some of the most common cosmetic dental procedures available today:
Teeth Whitening
Teeth whitening is one of the most popular cosmetic dentistry treatments offering a quick, non-invasive and affordable way to enhance a smile.
It is the process that lightens teeth, helps remove stains, and corrects tooth discolouration.
Zoom Whitening
Philips Zoom Whitening is a very popular teeth whitening process that can transform the shade of your teeth.
Like laser teeth whitening, Zoom Whitening is carried out by your dentist in the comfort of their offices.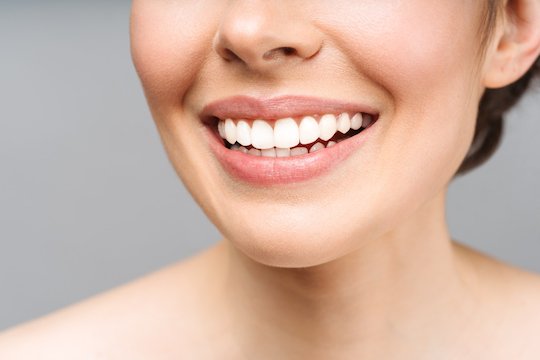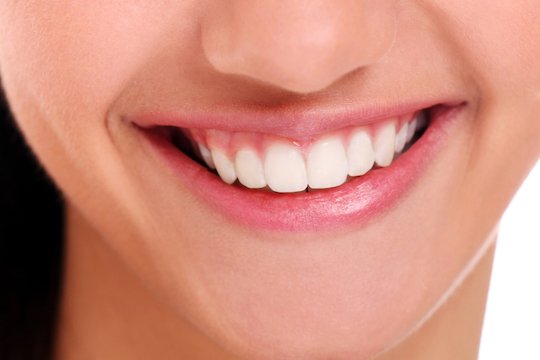 Pola Light Teeth Whitening
If you want teeth that are immediately whiter or you would rather whiten your teeth over a few nights while you sleep, Pola Whitening might be for you.
The Pola In-Office Whitening System uses proprietary technology to whiten your teeth many shades in a little over an hour while you relax on the dental chair. It's ideal for anyone who wants immediate results.
Porcelain Veneers
Porcelain veneers are thin tooth-coloured porcelain shells that are made to bond to the front surfaces of your teeth.
They are great for treating misaligned teeth with stains, chips, and gaps, especially in front teeth.
Smile Makeovers
A smile makeover, which consists of multiple cosmetic dental procedures, varies from patient to patient.
Some patients may need just one procedure, while other patients may go for many procedures. Smile makeovers focus on issues that mainly affect the appearance of your smile.
How to Keep a Selfie-Ready Smile
Here are some tips to help you take care of your teeth:
Brush your teeth at least twice a day with a soft-bristled toothbrush and fluoride-containing toothpaste.
Limit sugary and acidic food and drink consumption.
Visit your Melbourne CBD dentist regularly, as often as recommended.
Cosmetic Dentistry in Melbourne CBD
Cosmetic dental procedures help enhance the look and function of your smile.
At Art De Dente Melbourne CBD, we provide effective and long-lasting cosmetic dental treatments custom-planned only for you!
Your Melbourne CBD dentist will work closely with you to find the perfect solution for you.
Call us on (03) 9642 8955 or schedule an appointment online.
We are located at Level 17, 190 Queen Street in Melbourne CBD.
Frequently Asked Questions
Who is eligible for cosmetic procedures?
Most people who aren't satisfied with their smiles are qualified for cosmetic treatments. Any person who has damaged or unhealthy teeth may wish to renew their smile with cosmetic dental procedures.
How long does the effect of teeth whitening typically last?
Most teeth whitening procedures will last one to two years if you don't drink sodas and coffee or eat foods that repeatedly stain the teeth. Touch-ups are usually required after one year.
What cosmetic dental procedures are best for people who have missing teeth?
Dental implants and bridges are amazing choices for patients who have missing teeth.
What cosmetic dentistry procedures can be performed on children?
The cosmetic dental procedures available for children and teens are the following: orthodontics, porcelain veneers, and enamel shaping.