Toothache or Dental Pain
Same-Day Dental Emergency Appointment Available in Melbourne CBD
Toothache Treatment Melbourne CBD
Toothache refers to pain in and around the teeth and jaws that is usually caused by tooth decay.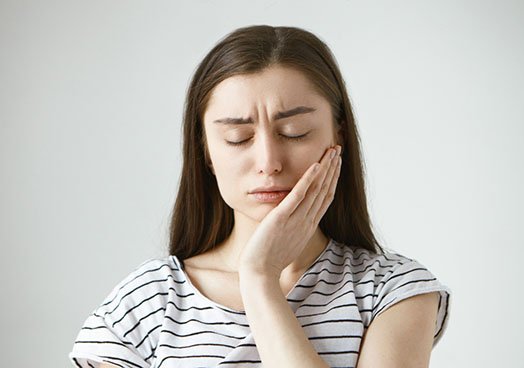 Causes of Toothache
Toothaches can be caused by:
A damaged tooth filling
Repetitive motions, such as chewing gum, grinding and/or clenching teeth. These can wear down your teeth
Infected gums
Eruption or removal of a tooth
Symptoms of Toothache
Sharp, throbbing, or constant pain. In some cases, pain results when pressure is applied to the tooth
Inflammation around the tooth
Fever or headache
Foul-tasting drainage from the infected tooth
Bad breath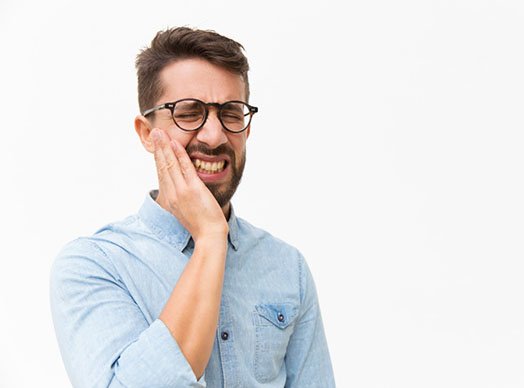 When to See a Dentist
See your Melbourne CBD dentist as soon as possible about your toothache if you suffer from any of the following:
Toothache that lasts longer than 1 or 2 days
Toothache is severe
Fever, earache, or pain when opening your mouth
Proper diagnosis and treatment of dental infection is important to prevent its spread to other parts of the face and even to the bloodstream.
See a Dentist for Emergency Toothache Treatment
Most toothaches will need a trip to the dentist. You have to get the cause of the toothache addressed, or it will not start to heal.
Your Melbourne CBD dentist can evaluate your condition and recommend treatment conditions.
Sometimes, a toothache is a sign of a severe problem.
Other signs you should see your dentist right away include:
Fever
Pus or blood on or near the painful tooth
Inflamed jaw
These can all point to a dental abscess, an issue that requires immediate treatment.
Toothache Treatment in Melbourne CBD
Remember that pain in the mouth is not normal. If your tooth hurts or something feels wrong, see your dentist right away.
In case of an emergency, call your Melbourne CBD dentist right away.
Same-Day Dental Emergency Appointment Available in Melbourne CBD
For dental emergencies in Melbourne CBD, call us immediately on (03) 9642 8955 or book an appointment online.
We are located at Level 17, 190 Queen Street in Melbourne CBD.
Frequently Asked Questions
What can I do while waiting to see my dentist?
Make sure your mouth is clean. Rinse with lukewarm saltwater and gently floss around the painful area to remove any food particles that may be contributing to your pain. Place a cold compress on the outside of your cheek to help relieve some of the pain and inflammation.
What happens when I go to the dentist's office for my toothache?
The dental team will perform a physical exam. We will check your mouth, teeth, gums, jaws, tongue, throat, sinuses, ears, nose and neck. You'll may get X-rays of your mouth taken to show the cause of your toothache.
How do I prevent a toothache?
Practise a regular oral hygiene routine. Failure to brush and floss regularly can increase your risk of developing cavities, which can cause toothache.
Brush your teeth at least twice a day, preferably after meals and snacks.
Floss the areas between your teeth at least once a day to remove food particles.
Visit your Melbourne dentist regularly for oral examinations and professional cleaning.